The Platte Lake Lodge includes three distinct accommodations, all of which are located on the lakeshore.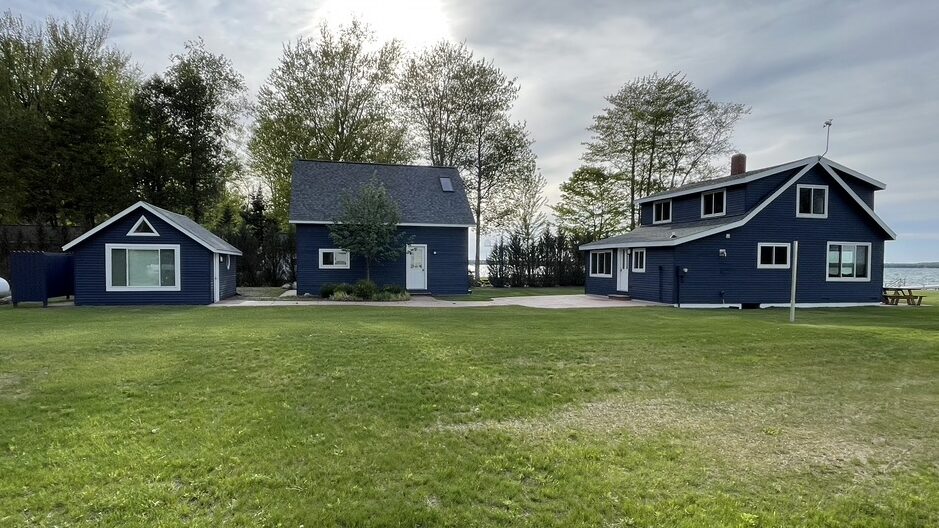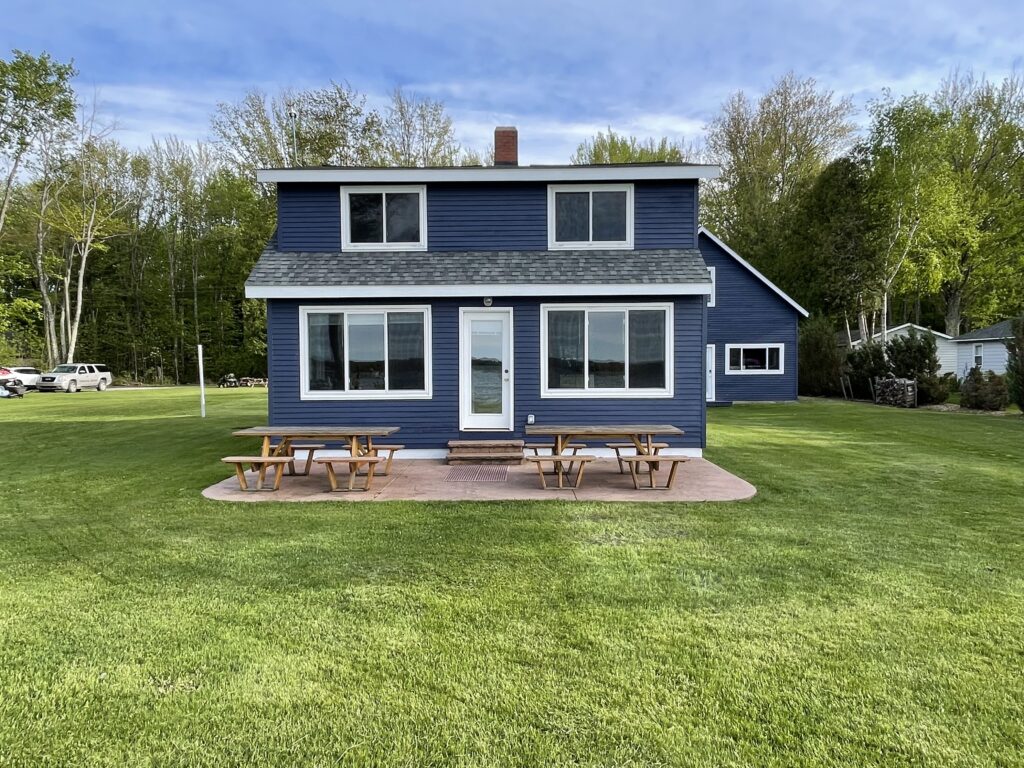 The Lodge
The Platte Lake Lodge comfortably sleeps 8-10. There are two bedrooms upstairs, each with two queen beds. The family has a two couches, some additional seating a large TV. The newly remodeled kitchen has been updated with a stainless steel refrigerator, stove, microwave and dishwasher. The kitchen is fully stocked with dishes, silverware, and an assortment of pots and pans. Six easily fit around the table. Two bathrooms are located on the main floor. Please note that we never rent the property to more than one family at a time. Anyone you share with will be someone you're related to. If your group has more than 10, let us know and we can arrange to accommodate.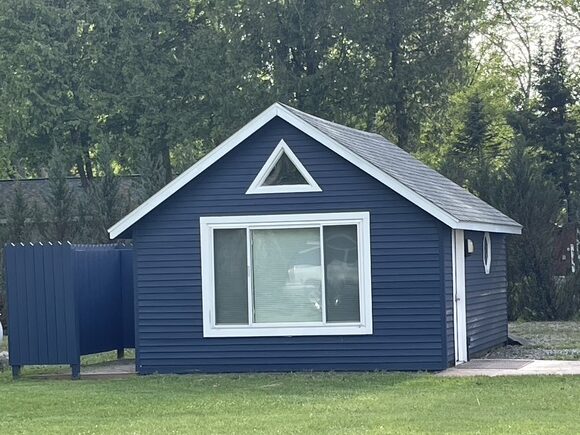 The Bunk House
We converted the old garage on the property into The Bunk House. (Don't worry; the old truck that used to live here is long gone). This cozy place is quaint and peaceful.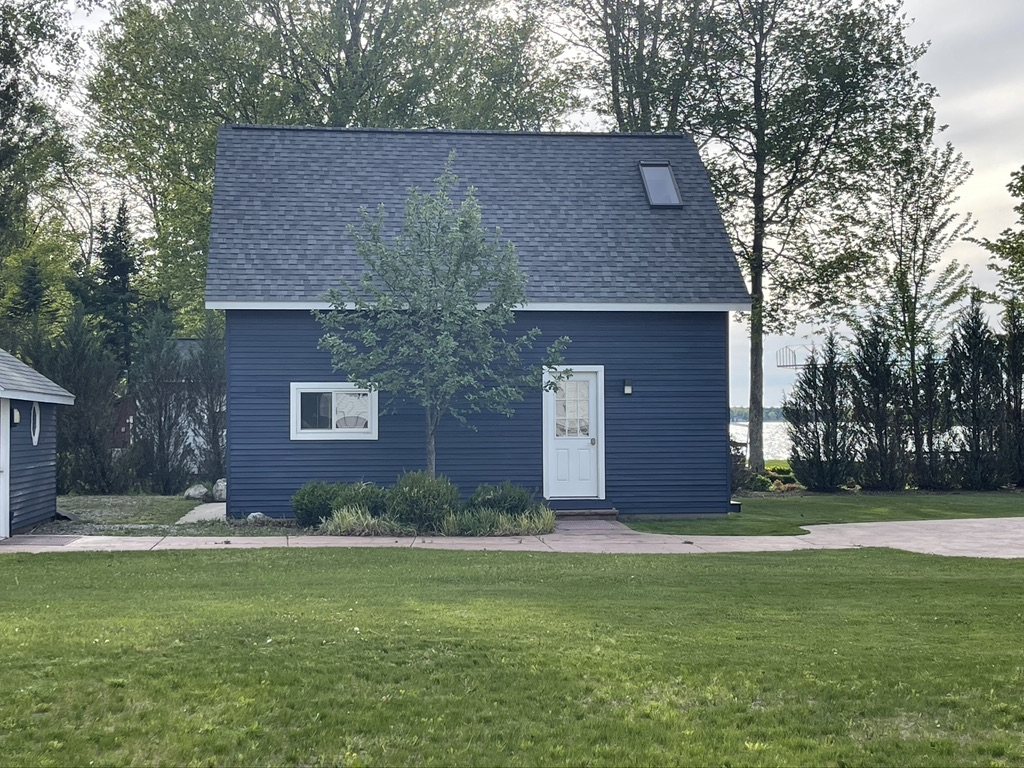 The Loft
The Loft features a large screen TV with cable. Kids love to connect their xbox or Wii to the television. The garage below has a pool table for those days where you get a little rain. There are also sand toys stored in the garage for the little ones.